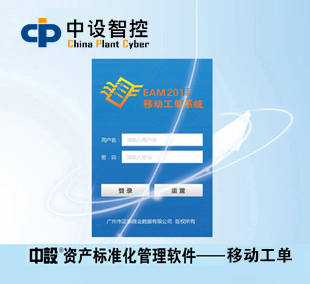 Carry-On Order
Product Concept:
Maintenance is important for the equipment management of enterprises. It is the foundation to ensure the efficiency and safety production. Carry-on Order is a system which can send the orders to mobile phones or PDA. Staff could take their mobile phones or PDA to send back all the information easily. This kind of mobile office can save a lot of time and energy for operation and maintenance personnel.
Carry-on Order makes traditional orders to be mobility, informationized and intelligentialized. Carry-on Order simplifies traditional workflow and makes orders management easier, more efficiency and convenient. At the same time, it has incomparable advantages on the monitoring and coordination of resources allocation and personnel arrangements. It increases quality of service and shorten response time. The service support capability is strengthened and efficiency is improved.
Carry-on Order is made of program and APP. These two parts make checking to be mobility, informationized and intelligentialized.
A. System
1. Basic Equipment Management
It includes equipment cards, ledgers, and files like records, technique process, initial value, management condition, classification, key data list and attached files, which includes equipment structure, attached equipment, spare parts, tools, parameters, documentations, main ledgers and borrowing records.
2. Management Process Search
The whole process includes order creation, transferring, deletion, completion and evaluation.
B. Carry-on Order APP
Function of this APP includes order creation, transferring, deletion, completion and evaluation, search, settings and data sync Person in charge could distribute orders, call back orders or delete orders through client system or mobile phones.
Staff who is assigned by orders goes to the working site to solve the problem. After the work is done, it can enter report of maintenance about the problems and the processing methods into the mobile phone.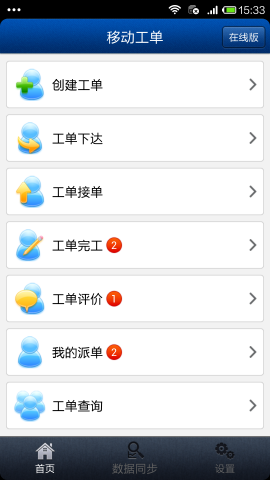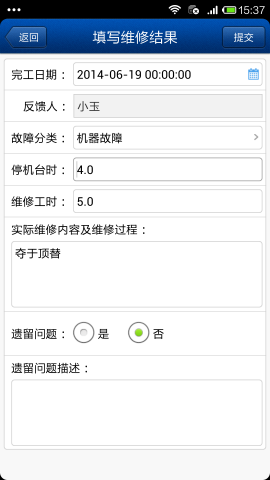 1. Person in charge can send remindings to the operators or maintainers as soon as the problems found through mobile phones. The correct order will be provided so as to ensure the reality and timeliness of operation and maintenance. It can avoid the phenomena like incorrect information, errors, order missing and keep records of maintenance and operation correct, accurate and the same as the factors. So the hidden danger of safety production and production plan can be eliminated.
2. Problems are solved immediately and equipment runs smoothly. Operators and maintainers can eliminate the problems at the early stage. Even if the worker is not familiar with the working standard, it is easy for them to solve problems.
Basic Configuration