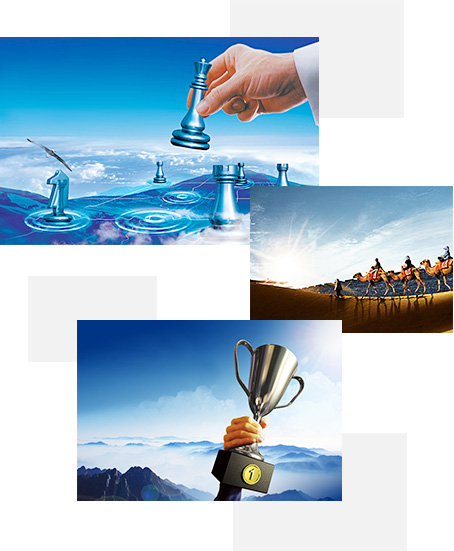 Guangdong Zhongshe Kingtang Technology Co.,LTD.( Former Guangzhou Kingtangdata co., LTD) was founded in 1999 and restructured as joint-stock company in 2014. Feb.2015, it was listed on NEW OTCBB officially with the name of Zhongshe Kingtang and stock code of 832106.
Zhongshe Kingtang concentrates on industrial internet, industry 4.0, Industrial big data and cloud services, data analysis & mining. The main services are assessment evaluation, management consulting, intelligent control, industrial service (including big data). We contribute to help enterprises' equipment assets to reach a higher level on safety, reliability, operating efficiency and rate of return on investment.
We, a former software service provider, develop ourselves to be an Asset Comprehensiveness Control and Management (ACCM) service provider based on big data. We create the Asset Comprehensiveness Control and Management (ACCM) theory system and become the theoretical guider and innovator in the certain field. The independent intellectual properties of nearly 200 pieces of software, hardware as well as service product are possessed by us. Also we have 30 thousands sets of technique standards, normalizations and systems, 500 million pieces of technique standard data and operation data, 200 million sheets of maintenance and repairing records.
We gain lots of honors and qualifications successively, like the giant enterprise of guangzhou science and technology, high-tech enterprises, ISO9001 quality management system certification, double software enterprise ("Double software enterprises" are those passed the two authentications of software company certification and national software products register.), guangdong province private science and technology enterprises, observing contract and valuing credit enterprise of guangdong province, guangdong province recommended service providers of information technology, outstanding units of national assets management, the excellent software enterprises in guangzhou, famous brand of guangzhou, title of independent innovation products in guangdong province, title of high-tech product. And more than 50 software products obtain a copyright registration certificate and letter of patent.
We define customer and innovation as our two important functions. Including 260 listed companies, our 4000 customers distribute at the airport, port, tobacco, chemical industry, metallurgy, manufacturing, municipal industries and so on. We provide asset comprehensiveness control and management training. With the headquarters located in Guangzhou, we have branches all over the country, like Beijing, Shanghai and Shandong province. That is to say, we are able to serve most of the enterprises well in China. We unremittingly create a better future for both the customer and ourselves, through honest service, passion innovation, laying solid professional, strengthening the responsibility.